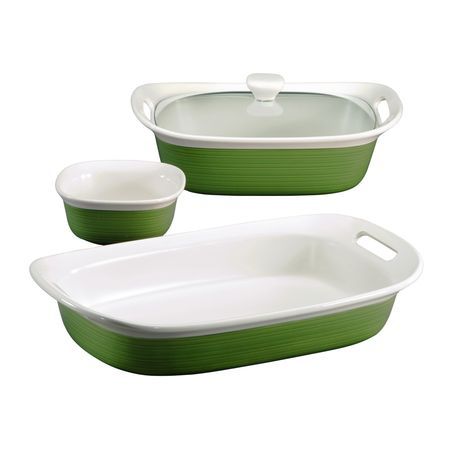 The new artisanal-inspired CorningWare® etch™ bakeware collection pays homage to handmade stoneware yet reflects the brand's new expression of shape, texture and technology that display a definitive modernism. The etch™ bakeware collection features delicate, ribbon-like embossed lines that weave loosely around the base.
Pattern




This green-hued Grass pattern brings a sophisticated pop of color to any table-setting

.
Product Information
• 4-pc set includes 1 each: 2-1/2-qt Casserole with Glass Cover, 3-qt Oblong and 20-oz Square Dish
• The collection is designed with gently flared edges and easy-grip handles to make the dishes easy to clean and to handle.
• Textured surface conveys hand-made, artisan quality
• See-through glass lids and inset lid ledges
• Microwave, dishwasher & oven safe
• Blends with existing CorningWare® pieces
RM330
Deposit RM100